Sarah Morris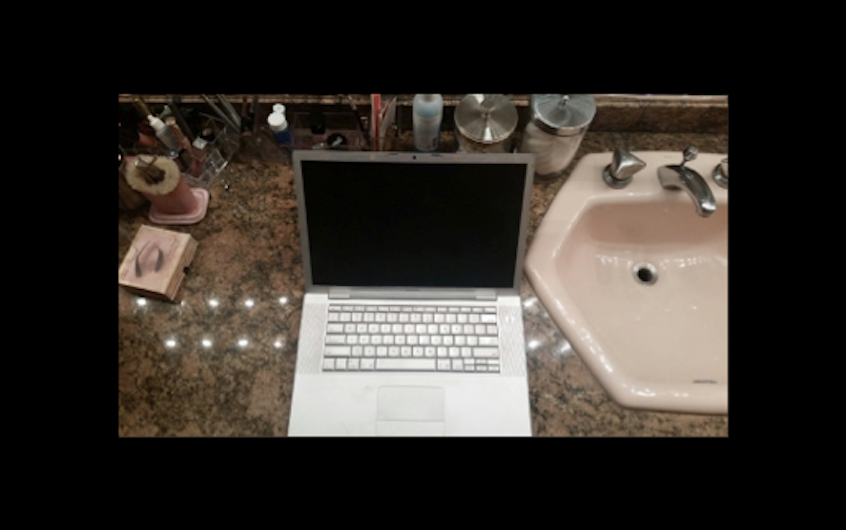 There have been many devices that have had a great importance in my life so far. I would have to say that the most personal information I have about myself and honestly care about resides in my current laptop and my old hand-me-down laptop given to me by my uncle, who much to my benefit, is an Apple brand fanatic. He is constantly keeping up with the latest and greatest Apple gadgets. For me though, I keep various personal materials on my laptop that I'm not sure I want anyone else to see. There are materials on it that range in seriousness, like a folder on an old laptop called "Silly Pix", or the series of journal entries I made after my parents divorced in the seventh grade. The only reason I really keep my old laptop is because it holds my childhood/adolescent memories; things I need to keep to myself. More to that point I have yet to open it a long time, as I'm not old enough to laugh about it yet. But knowing it's there is somewhat of a comforting feeling. I know that my memories are there to come back to for a visit, but when I'm actually staring at my old laptop, I just can't get myself to charge it up and explore. Part of my reluctance lies in finding numerous, probably copious, amounts awkward and embarrassing materials.
On a different note, I know for a fact that the computer still functions, but it has so much information that there is no more space left on it. It is an old MacBookPro from around the year 2004. But at the time I was very glad to find out that my uncle was about to upgrade to the new MacBook. The one that he gave me was my first ever laptop; I was the lucky beneficiary of the relatively new piece of technology. I used it up until my sophomore year at university; I used it for everything. Sadly, it got to be so ancient and outdated that it began to glitch. I could no longer store my documents on it. It was time for a new laptop.
For fear of finding something excruciatingly embarrassing that one of my cronies could potentially use as blackmail, I am reluctant to open it. Now that it is closed, I want to keep it that way for a long time. I have a feeling that one day, when I'm 35 years-old, I'm going to finally open it and be very glad I waited. Right now feels too soon to rehash those old memories.
I am absolutely dependent on my computer. It has become an extension of who I am. As a filmmaker, all of my movies are on my computer. All of my editing progress is on my computer. All of my accounts for everything are on my computer. Furthermore, my emails keep me in touch with potential employers, friends, family, and pen pals. Thank goodness I have my own computer so that I can store all of my 50 or 60 usernames and passwords that belong to me. If I didn't have my own laptop, I would certainly fail to remember my passwords and would certainly spend a disgusting amount of time trying to recover my various username and password combinations. My laptops get me by. They keep me on my feet. They hold my memories. They are a part of my identity.