Samantha Krupicka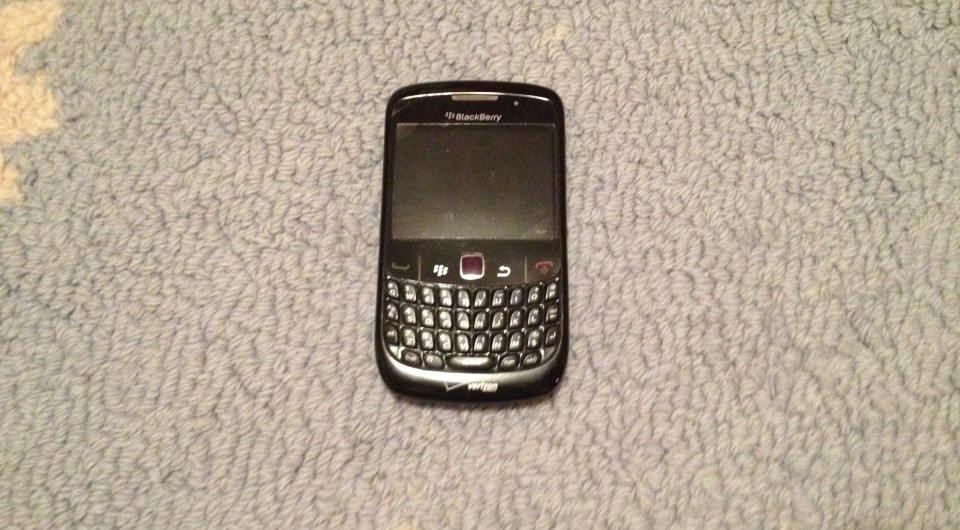 Like many young adults, I consider myself to be attached to my cell phone in nearly every way but physically. I use my phone constantly throughout the day, and oftentimes find myself absentmindedly checking social medias like Instagram, Snapchat, or Twitter even if I unlocked the screen for other purposes. I certainly depend on this device in my day-to-day activities, and if I were left without it for some unknown reason, it would cause me a phantom limb-like sensation. Why do I depend on my cell phone in this way? More specifically, why do I depend on my cell phone more than any other device in my life aside from perhaps my laptop? I am not sure if I could ever answer this question completely.

A cell phone has become like a lifeline for many people—a way to communicate with those who may be far from you, or who may be right next to you. I use my phone to call my mom who is 600 miles away, but I also use my phone to text my suitemate even if she is sitting in the next room. The way in which I, and many of my peers, use our cell phones reminds of the way in which Sherry Turkle describes us as technological "cyborgs" (52). We do not simply use our devices, we have become one with them. My cell phone is like an extension of me, and in this way it holds a "secret power" over me that many other technologies in my life may not be able to do. When I look at my phone, or hold it in my hand, I think of the power that this tiny device holds within. An iPhone can call, text, tell me what time it is, tell me where I am, tell me when Abraham Lincoln was born, tell me who the actor is in that show that I was just watching—you know the one? No? Well here, let me look it up for you.

Before there was the iPhone, there was the flip phone, and after the flip phone came the Sidekick, and after the Sidekick came the BlackBerry. I have been through my fair share of cell phones in twenty short years, and at times switching from one device to the other could be difficult. However, more often than not I planned the obsolescence of my phone by simply opting for an upgrade. Teenagers get bored with many things—hair, clothes, boys, and phones are no exception. My first was a Samsung flip phone that I inherited from my dad. When this one bit the dust, I was rewarded with a pink Sidekick. I cherished that phone until the very end, or at least until I got my BlackBerry. I would have each of my phones for about two years before an upgrade, and in those two years that phone would become like my child. It went everywhere with me, took up a lot of my attention, and made loud noises early and often. Unfortunately, almost every single one of my old phones was returned to Verizon, where they either recycled or mailed it off to an undisclosed location. The only dead phone that I was permitted to keep was my BlackBerry, which my mother and I located this winter while cleaning out my closet—a virtual burial ground for all of my old technologies. The BlackBerry is like a fossil of my adolescence; a physical record of texts sent and calls received. This now extinct phone is a secretly powerful little archive of the me I used to be.

It is unclear to me at this point in time why I decided to keep my BlackBerry, out of all of the phones that I have possessed and used over the years. However, it is one of the more "popular" of my devices. In other words, before the iPhone came along, and still for many people today, the BlackBerry is and was the smartphone of choice. The device itself is designed, manufactured, and distributed by BlackBerry Limited, a large corporation which provides multiple technological assets to its users, such as, but not limited to: instant messaging, email, Internet, texting, applications (apps), and a special type of message-sending service known as BBM, which allows BlackBerry owners to communicate with other BlackBerry owners free of the normal service charge ("BBM Shop About to Open" 2014). The company has made this service available to both Apple iOS and Android users in an effort to generate profits, according to the Ottawa Citizen, a Canadian newspaper. The CEO of BlackBerry Limited, John Chen, believes that BBM and its increased user base could be a needed source of revenue for the company, which in 2014 lost $423 million after shifting its focus from smartphones to software ("BlackBerry Revenue Falls" 2014). He hopes to see the results by the 2016 fiscal year ("BBM Shop About to Open" 2014).

BlackBerry Limited mainly creates revenue by marketing BlackBerry wireless devices such as smartphones and tablets, and by providing users with software that allows them access to email and other mobile services that require data. The sale of BlackBerry smartphones decreased from 28,100,100 in 2013 to 13,700,000 devices in 2014, although they are still partnered with 665 different distributors in over 170 countries. Overall, the company operates two large centers in Waterloo, Ontario, which serve as the headquarters for engineering, manufacturing, research, and development. There are multiple smaller facilities located around the globe in Montreal, Quebec, Texas, North Carolina, the Middle East, Africa, and Asia, to name a few. Most of the company's actual manufacturing is outsourced. As far as profits go in 2014, the net income totals more than 5.87 million U.S. dollars, while the operating revenue is over $6 million ("Financial Post Corporate Survey" 2015).

After doing some research on the actual structure of BlackBerry Limited, I decided to look into the policy that the company withholds regarding the disposal of their products once they are no longer functioning. A Google search revealed that the company actually has a rather substantial sustainability policy, which includes measures taken to ensure supply chain reputability, the use of environmentally safe materials and packaging, a reduction of the ecological footprint of both creation and product use, and a recycling plan for devices that have reached their end. I have included a graphic below, which is located on the corporation's "Sustainability at BlackBerry" page:

As one can see from the picture, BlackBerry Limited seems to be fairly committed to the mission that Richard Maxwell and Toby Miller so expertly highlight in their book, Greening the Media. Not only does the company claim to ensure the use of safe labor and production, it also insists that its products are created to have the least possible environmental impact through the implementation of eco-friendly materials and resources. Blackberry Limited provides a link on its site to the BlackBerry Policy for Control of Substances in Products, which includes a list of banned, restricted, and reportable substances that will not be used or used only in secure amounts in the making of your device (which is still mildly alarming despite the regulation). The site also mentions the topic of planned obsolescence, or the pre-determined expiration of certain products by their makers. Maxwell and Miller also address this phenomenon and its harmful effects on the environment by forcing the increased manufacture and use of technologies before they are even necessary. However, BlackBerry Limited asserts that its products are made with this issue in mind, and the site explains further that products are "built to last" through software updates, reuse and refurbishment, warranty, and recyclability.

By perusing the site, I learned that BlackBerry provides users a way to recycle their phones by packaging them up and mailing them to a provided address, where they will be "responsibly recycled." I was unsure of exactly what this phrase entailed, so I decided to call the number provided to me on the site for more information on the company's management of e-waste. I wanted to know where exactly the devices would be sent to after they were received and processed. After listening to some disastrous music, I was put through to a very nice man named Tom, who was baffled by what he referred to as my "very particular question." Tom asked if he could do some research, and put me on hold for about ten minutes, continuously thanking me for my patience. When he got back to me, he informed me that the devices will be taken apart, and the individual pieces will be used to make new products. Those parts that cannot be directly used in this process will be sent back to the manufacturer where they will most likely be used to refurbish old devices. Tom was not able to tell me specifically what would become of the potentially unusable parts, but he implied that it is a rare occurrence for any of them to be rendered completely obsolete. Tom was incredibly helpful and was genuinely impressed with my environmental awareness. He told me that it was "encouraging to know that people like me still exist." Although it is important to question the integrity of this information, I hope that my and Tom's findings are indeed truthful, and that BlackBerry Limited does practice sustainable business.

Works Cited

BlackBerry revenue falls below a $1 billion, The Bismarck Tribune, March 29, 2014 Saturday, MONEY; Pg. 6D, 573 words

BBM Shop about to open; BlackBerry believes Messenger can be a profit generator Ottawa Citizen, March 26, 2014 Wednesday, BUSINESS &; TECHNOLOGY; Pg. D1, 648 words, Matt Hartley, Financial Post.

Financial Post Corporate Survey, BlackBerry Limited, Ticker: BB; BBRY, 2197 words.

Maxwell, Richard, and Toby Miller. Greening the Media. New York: Oxford UP, 2012. Print.

"Sustainability at BlackBerry." Product Sustainability. BlackBerry Limited, n.d. Web. 12 Mar. http://us.blackberry.com/company/about-us/corporate-responsibility/product-sustainability.html#sustainable-at-the-source&gt

Turkle, Sherry, (Jun 9 2007), "The Secret Power of Things We Hold Dear," The New Scientist, 50-52.