Asma Awad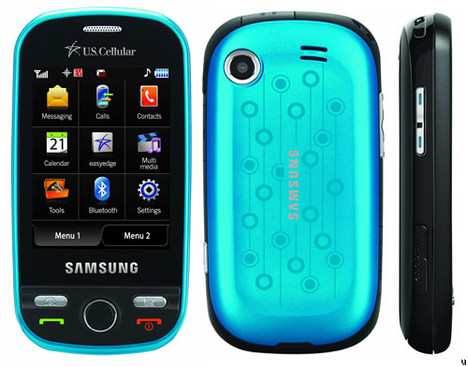 My first cellphone has sentimental value, and I can't bring myself to throw it away. To this day, it sits in the back of my desk drawer. Initially, it served as a backup in case I ever broke or lost its replacement. However, it never found its way to the trash. The grainy pictures could not be transferred, and I decided I wanted to keep it to preserve them, and maybe even show my children one day. The flip phone was old and basic, and could not do much more than "send" and "end" calls, but at the time, my infatuation with it was immeasurable. Despite my desire to be like my friends, who all seemed to have one, my parents had always thought it would be ridiculous to give a child a cellphone. School was just a five-minute walk from home, and the phones there and at home were more than sufficient.
I received my current phone a few months before the start of college (about two years ago). Our old cellular provider, US Cellular, merged with Sprint, so my family and I had to set up a new service plan. I come from quite a large family, and we have six lines, so the deal we settled on was called it the "family plan." The promise to keep families connected gave the plan a certain appeal, because it drew from the value of the family bond. The deal offered was financially appealing as well, and trading in our old phones would get us iPhones for close to nothing if we signed on for two years. Going in, I wanted to keep the phone I had, but the store did not really afford that desire, with the new phones on display. The iPhones made my well-earned Samsung Messager, my first touchscreen phone, seem ancient. We were told that they would be recycled, and the incentive of getting a new iPhone, and possibly helping the environment was enough to convince me that it was a good choice. Nonetheless, I never had the inclination to inquire about the recycling process, because I could not perceive the phone I purchased on my own as waste. To this day, it is the only device I ever actually disposed of. I still have my first laptop, despite the fact that I never use it.
My mind did not conceptualize my phone as waste, because I was never exposed to the reality of e-waste. As Parikka points out,
The devices are fabricated so that the consumer interpellated in marketing discourses, and attached to the machine at home or at work, is in a 'protected mode' (see Kittler, 1997), whereas the people compiling the machines– and dismantling them –are the ones who encounter the raw, dangerous materiality of our media technologies"(Parikka 2012).
We live in a society that shelters us from the reality that e-waste is an extremely relevant issue and poses a threat to other societies.
Two years have now passed since getting my iPhone 4S. Since then, five different versions of the iPhone have been released. I have always been content with my phone, enough that I stuck with it, because nothing has come out to actually replace its functionality with something better. As a college student, the luxury of keeping up with the advances in technology is not an option, and I am forced to maintain the mentality that "These devices are usually only 'new' for about six months, after which the monetary value of the machine drops significantly, although typically it still functions as intended" (LeBel 2012). In addition, the concept of newness is always questionable, and there is a degree of skepticism I hold with new products. As Sterne mentions,
"In a weird, recursive way, new media are 'new' primarily with reference to themselves. […] Today computers and other digital hardware displace their own counterparts more than anything else. 'Newness' in computers is defined with primary references to old computers" (Sterne 2007).
I have been able to recognize this concept, and it has withheld the desire to "upgrade." Nonetheless, the temptation has been ever-present on a certain level.

The device, which fulfills all my personal needs, still is a source of insecurity, of vacancy. I cannot help but feel as if I am depriving myself of something that will surely make my life easier, despite the lack of evidence that the new features were even capable of doing so. In addition to the feeling of "missing out," I also feel the urge to upgrade to a new iPhone. As someone who feels a particular attachment the device, it is strictly to the content, rather than the physical device. Nevertheless, the fear of losing any information is irrelevant when it comes to considering a new phone. With Apple, one of the affordances of their devices is the "restore" feature. An iPhone can be backed up, using iTunes on a computer, or digital iCloud storage, and the information can be transferred to another iOS device within minutes. "The digital hardware industry has rationalized, accelerated, and made regular the process of equipment turnover" (Sterne 2010). The device's affordances are one of the ways the process has been accelerated. The technology results in a shift in the consumer's relationship to the device. The ease consumers, like myself, to be less attached to the product itself; therefore, the process of switching carries no weight in the eyes of the consumer.

Notice, that I used the word "switching" in reference to upgrading an iPhone. The word choice, and absence of any concept of waste in its connotation, suggests that the idea of disposal is not one that comes to mind with technological devices. The issue is that "We are dealing with abstract relations, but concrete things– and all linked together as real parts of the global capitalist media industry"(Parikka 2012). I wonder now, when my contract ends in a month, whether or not I will be tempted to upgrade. I have no doubt, however, that I will hold the resulting location of my phone with high regard, because our environment simply cannot afford any more oblivion to the e-waste infiltrating it.

* Submission is based on an assignment from COM-02/580-05 Environmental Media. IIT (2014)
20 October 2014