Rebecca Merner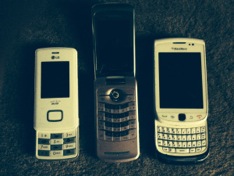 I am constantly using multiple technological devices on a daily basis. My cell phone is at my side at all times of the day as it is multifunctional. I am also on my laptop every day; mostly for school purposes. I recently bought an iPad for schoolwork to minimize the need to print as often. I also use my iPod and printer along with these devices. I purchased most of these devices, while others were received as gifts.
The device that I update most often is my cell phone. This may be because I use it so often, but there have been a few instances of technological problems that have forced me to replace or purchase a new one. I have owned approximately 5 different phones in the past 6 years.
My laptop is also really important to keep working properly, so I replace it about every 3 years. I have been able to wait approximately 4 years between purchasing a new iPod, my third most used device. I am often reluctant to purchase a new device as I know that something newer, better and more coveted will come out shortly after, so I normally spend extra to get the device that will be useful for the longest time.
There are various, interrelated factors that influence my decision to purchase a new device. As technology is constantly changing, our needs seem to be influenced by what is available. I owned a BlackBerry Torch for a couple years, but decided that I needed an iPhone because of various reasons.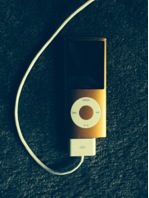 The allure of newness, novelty and improvement is an influential deciding factor. Also, my decision to "upgrade" to an iPhone was due to the large amount of my friends that had iPhones that used specific apps to communicate. Therefore, in a sense, I felt excluded from the exclusive membership of a certain device, and justified paying top dollar for the latest and greatest gadget.

Another factor in changing devices is the performance of the technology. Over time, as the device begins to slow down, our ability to use it as efficiently and productively decreases. Eventually, even minimal technological problems (like the demise of the working "hold button") seem magnified, and we may seek warranty replacement or a new device entirely. The break down of devices, especially in a short span of a couple of years, causes suspicions of how planned obsolescence is prevalent in the technological devices we use so often. It is especially frustrating considering the high cost of these devices.

I still have many of the cell phones and iPods that I have owned. They are stored away in my closet, which I barely see. Since they are so small and take up little space, I rarely consider removing them. In some way, they are a nostalgic reminder of the time I owned them. The music on my iPods or messages on my phones are interesting to look through and laugh about once in a while. The only devices I no longer own are laptops, which I have given away to family and friends.

I wish I could say that I consider the social and environmental impacts of my devices, however, at this point I have not. It seems that we are so used to the upgrade and throwaway lifestyle of the developed world that our demand for the latest and greatest device is the most important contributing factor to deciding what technology to buy. I think the "not in my backyard" mentality predominates our purchasing habits, and we may hear about the atrocities that our technology costs but it is easy to turn a blind eye. It is out of sight, out of mind, and it seems that one person's change in habits is unlikely to make a difference to such an enormous industry. However, physically there is nowhere left for the waste, and innocent people are already living among piles of obsolete technological trash in places like Ghana. Significant changes to how we consume products are necessary.

* Submission is based on an assignment from COMM2F00: New Media Literacy at Brock University.