Patrick Henderson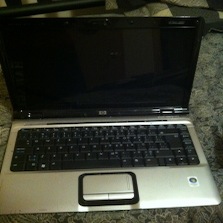 The technological devices that I primarily use are: My cell phone (iPhone 4), laptop (Acer), and game console (Xbox 360). Of the three, my cell phone is used the most on a daily basis as it serves most functions for me.
The iPhone allows me to stay up to date on all social media platforms (which I seem to refresh multiple times a day), while also informing me of newsworthy situations.
The laptop is used essentially to serve any function that I feel my phone can not handle (i.e. typing assignments or downloading information/software that the iPhone can not handle).
The game console simply acts as a form of entertainment with the occasional social interaction if playing online.
These devices were all acquired from electronic stores that specialized in their particular area (i.e. cell phones, computers and gaming retail outlets). At the time of purchase, all items were completely brand new.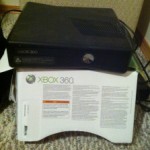 Because I am conscious of the cost of replacing/updating many of these devices, I only replace a device if it breaks or is lost, or if it no longer can satisfy the needs I expect it to. For example, I have owned three cell phones in my lifetime and have only upgraded when the terms of my contract have run out and my service carrier says that in continuing my contract with them I am entitled to a phone upgrade.

When I was younger, I sought change primarily for the purpose of fitting in and being able to be a part of the community of people that also had these devices. Now that I am older and more experienced, I change devices only if the upgrade allows for efficient, purposeful services.

When I was offered an upgrade on my second phone, I couldn't have cared less about the upgrade because at that time all phones offered the same services (most phones were brick phones with limited online capabilities and I really only cared about being able to text friends). However, with my most recent phone upgrade, I researched which phone (out of the possible free upgrade options) would best service my needs.

The same can be said for my reasons for upgrading my laptop and gaming consoles. I only see the need to upgrade a laptop if something breaks and/or the computer has started to run at a pace I find inadequate due to lack of storage/memory available.

Because the gaming console is mostly used as an entertainment device, sometimes I can be 'suckered' into buying the latest model simply because advertisers have led me to believe that the highest quality of entertainment is with the latest technological upgrade.

I have many devices that I no longer use but haven't disposed of yet. This includes a laptop with a cracked screen and defunct battery,  gaming consoles that have been damaged or are no longer in use because of upgrades (from the original Xbox to the Xbox 360).

I didn't realize  the social and environmental impacts of my devices. My method of disposal had consisted of either throwing a device in the garbage, or  giving it away to someone that could make use of it. Issues regarding techno-trash opened my eyes to the importance of proper disposal which will definitely influence my future methods of disposal. Additionally, I will be sure to voice the potential harms of improper disposal to others as well.

 * Submission is based on an assignment from COMM2F00: New Media Literacy at Brock University.