Nolan Ferko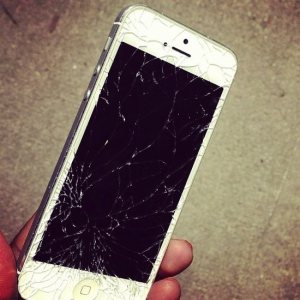 There are a few technological devices that I use on a daily basis: my computer, my phone and my television. I do not update these devices often, usually I will replace them once one is broken.
When it comes to replacing these old gadgets I like to wait as long as possible for newer versions to come out so that I can get a newer version that will hopefully last me longer than if I were to buy the current version. I do not hold onto my devices if I am not using them. I tend to recycle my old devices through programs at my school and hope that others would seek out ways too dispose of their old technologies responsibly.
When it comes to recycling efforts I understand that hard plastics need special attention since these materials take so long to decompose. Batteries must also be looked at closely due to the acids contained within them. Other devices which I have owned in the past, such as portable game systems and toys, have been disposed of by my parents, and while I do not know exactly how my products were disposed of, I do know that a large number of them ended up at Value Village where they are sold for charity and can be enjoyed a second time.
As a kid my reasons for throwing out my toys were not sound or logic-based decisions; instead, if I got bored or if there was something better out there I would immediately want that one. My parents did their best to balance out the kids' needs for new stuff with the need to replace stuff that didn't work anymore.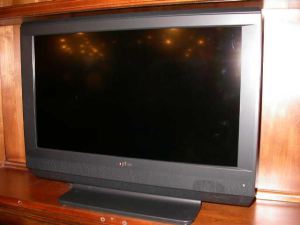 My devices have largely been bought for me by my parents and have been disposed of by my parents. However they did their best to distil in me a sense of responsibility for the products that we as a family used and sometimes wasted. In my lifetime I have seen a lot of different products and the lifetime of these products is often very short. I am very aware of just how much waste I have produced.

As a kid I had no concept of pollution and its effects on the world, and despite my teachers attempts at explaining it, I continued to blissfully use and throw out whatever I pleased.

Consumerism is a powerful ideal and it's something our society tries to force on us at a young age. The need to consume more and more and get the newest version isn't human nature but instead a thought process which major companies thrive on. By teaching kids that they need new toys to be happy they are instilling all of us with the same ideal that new is better and that more is better. If there is no demand for new products in certain markets then the market may slowdown or even stop and this makes getting rid of consumerism all together a dangerous idea.

My parents worked to make sure that I respected what I was given and that I understood why I couldn't get or didn't need the latest thing. I too must work to instil responsible ideals in the the next generation so that major companies aren't allowed to dictate the demand for there products. The factors that push us towards replacing old technologies too soon are very shallow and rely on us not thinking through the results of our actions as a whole and instead depend on us viewing the world in a selfish manner. By convincing us that newer is better, corporations continue to produce new products with very little regard for what will happen to an older product. There are many examples of products being replaced, but judging when it is a necessary replacement and when it is a superficial replacement can be very difficult at times. We must use caution when replacing old technology.

* Submission is based on an assignment from COMM2F00: New Media Literacy at Brock University.