Naveen Khan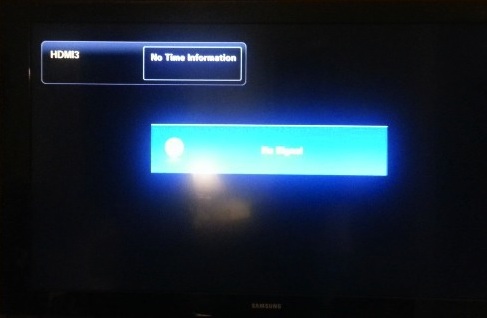 I use my cell-phone every hour, let alone every day. Besides calling and texting, I use my phone's GPS and browse the internet. In addition to my phone, I depend on the TV as a source of entertainment. At work, I use a two screen computer to conduct all of my tasks and increase efficiency. At home, I use my laptop to watch movies and do assignments. I also have a DSLR camera, which I use every now and then (mainly on special occasions) to take professional pictures. When I was in elementary school, I would use disposable cameras, then I upgraded to digital, and then the DSLR. I also use the camera on my cell phone.

I received my first phone in grade 8, but my grades decreased exponentially because I was addicted to it. My parents took my phone away for all of high school and I ended up graduating with Honours. I got my phone again in university and have used it in a balanced manner since then.
During high school, my whole family shared one desktop computer and one laptop. I bought a new laptop at the end of first year because bringing my family's laptop with me to residence was difficult for them. I haven't changed my laptop since. I did update my phone from a Samsung Galaxy S to a Samsung Galaxy S3 after two years. I don't plan on changing my phone anytime soon because there is no need to.
I change my devices when they start to give me problems. I barely ever change them just for the sake of changing.
I am no longer using my Motorola Razr V3i from grade 8, but I still have it in my bed side drawer with all of the pictures and videos from back then. I do not have the heart to throw it out because it was my first phone and has a lot of memories attached to it.
My family still has old cables in our garage which they believe will come in handy at some point.
I like to collect items just because they have memories attached, but with the speed of technological progress, I don't see these old devices being useful for much longer.
I still have my SEGA and Nintendo systems from back in the day along with the original Mario Brothers games.  I will never throw these away because I can't find them anywhere (nor do I expect to) nowadays.
Years ago, we had a very small TV. We continued to upgrade our television sets, and now we have a huge flat screen TV. My family usually tries to sell our old TVs on Kijiji. When that doesn't work, we are left with no choice but to leave the outside of our house and it usually disappears  overnight.

We should technically go and dispose of these items in the designated e-waste bins but I haven't seen or heard of any in my town.

The social and environmental impacts play a part in my personal usage. I don't buy new devices until absolutely necessary because I don't see the point.

After reading so much about e-waste, my mentality has changed a lot. I was always under the impression that we recycle our e-waste domestically because it creates more jobs and benefits the economy. Learning that we are polluting third world countries where children are digging through our trash to find precious metals really opened my eyes and made me realize how we are unaware about the chain effect of our waste.

Going forward, I will avoid throwing out my devices and when I do, I will make sure I either sell them or recycle them.

* Submission is based on an assignment from COMM2F00: New Media Literacy at Brock University.