Marley Zelden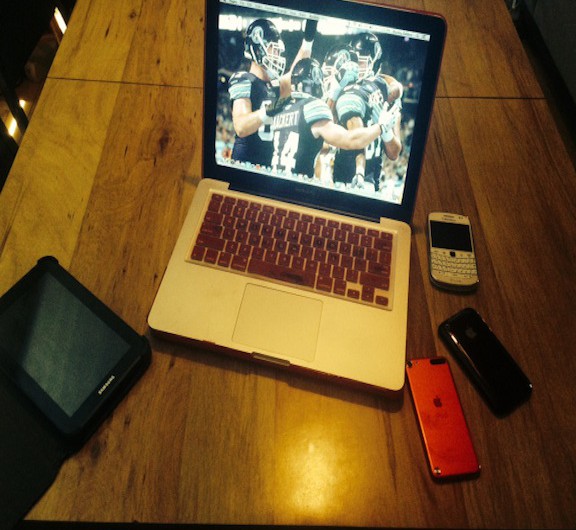 I have always been an active user of technological devices from my very first Walkman cassette player to my new Playstation 4. My devices can be grouped into categories such as video game consoles, cell phones, music devices, and computers.
My video game consoles range from the very first Nintendo to the Playstation 4, and I have yet to dispose of any of these consoles except for my Xbox, which I sold. Every console has been a gift from my parents and all are still in working condition with games and controllers. Although, I only play my Playstation 4, 3, and Wii daily,  the rest of my consoles are in storage.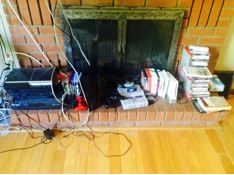 I received my first cell phone – a AudiVox phone –  when I was in grade eight.  From there I went on  to the iPhone 3G and then a BlackBerry Bold 9900.I would consider my phone to be a major part of my life becuase if I don't have it on me  then I feel like there is something missing. The cellphone has been the main source of communication between and others since grade 8. I still have all of my phones – even the little silver Audiovox – all of which work. I  upgrad phones when my plans end. Currently, I am changing to an Android from BlackBerry because both my contract is up and I feel the need to upgrade to newer and better technology.

As a child I had a desktop PC and I acquired my own laptop when I started university. Since, then I have upgraded to a MacBook Pro and a Samsung Tablet due to the necessity of a laptop and other devices when attending university. I use my laptop and tablet every day, all day, for hours. Whether it be for school homework , lecture notes, communication, social media, news, research, or games, my computer is one of my most used technological devices and I would be lost without it.

Last but, certainly not least, i I have gone through just about every portable music device from Walkmen's to iPods. These devices were used daily on my walks to school.

The only question left to ask is where did all these devices go?

 I currently have all of my phones, video game consoles, and musical devices back home in Toronto. The only device that I have disposed of is my first laptop, which I sold on Kijiji.  I would like to say that I've held on to these devices out of  concern for the environmental effects of e-waste, but this is not the case. My reasoning has more to do with my attachment to each device – as being a part of my child hood – and the fact that these devices still work.  I do believe that some day I will get rid of the technological devices of my past through a electronic recycling program or by selling them to others, but for now I enjoy the happy memories these devices bring to me.

* Submission is based on an assignment from COMM2F00: New Media Literacy at Brock University.