Katie Murray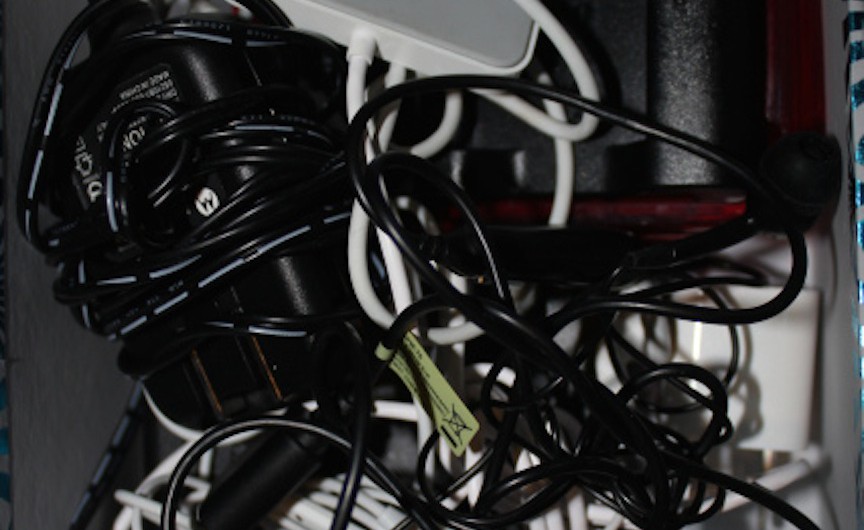 Technology has become a part of my daily routine. Everyday I use my cell phone to check e-mail, log into social networking sites and to communicate with friends and family. My cellphone can usually be found in my hand or back pocket and it is something I have become dependent on as a main form of communication.
I use my laptop on a very consistent basis as well. During the school year I use my computer very consistently for research, assignments, taking notes, and keeping up with all the course material that is online. I purchased my computer online the summer before coming to university. After having good luck with Apple products, I knew a MacBook pro would be a good investment for the years ahead of me. I haven't had to update my laptop as it still runs very smoothly and this is important because I am  depending on it to last me through university and beyond.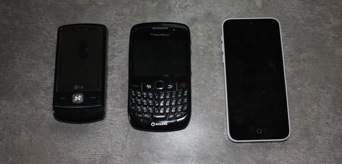 After having my phone stolen I went to Kijiji to find a replacement and I found an iPhone in great condition for a very fair price. At first, I was worried about acquiring my phone from someone I was unfamiliar with, but I haven't had any issues with the product so far. My phone, however, has been updated every couple of years . Until I was forced to replace my missing phone, I normally replaced my phone when wanting something newer and more technologically advanced than what I previously owned. I moved from a standard phone, to a Blackberry and most recently updated to an iPhone 5c. I wanted to upgrade to an iPhone because of the apps that were available for social and practical use and the compatibility that went along with my computer and other apple products that I own. Now that I'm an experienced iPhone user, I do not see myself switching away from one anytime soon. I love what the iPhone has to offer and am constantly finding additional uses for it. I also find the staff and support of the company very helpful and reliable as they handle any issue with ease.
In the closet of my bedroom at home I have a box full of  cords, charging devices and electronics that I do not use anymore. These cords belong to camera's, MP3 players, phones, and other devices that have been broken, replaced or I just no longer use. I also have MP3 players and my old blackberry smart phone.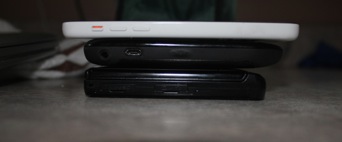 I am not intentionally saving any of these devices for any particular reason, but rather I just never know what to do with them. I also find that I am convincing myself that I may need them one day, or if I get rid of them that it will come back to bite me.  I have hardly disposed of any devices throughout my life but when I do, even with things such as batteries, the garbage can is where I place them.

At Brock University there is a place to dispose of ink cartridges when they are empty. I believe there should also be similar places  that can readily accept electronics to appropriately dispose of them.

I rarely consider the social or environmental impacts when purchasing, using or disposing of my products, which I think is often the norm. Although we are  familiar with how to use these devices efficiently and effectively, we completely lack knowledge as to the impacts of our habits. We should be more informed as students as to the consequences our choices are making, and additionally, be given opportunities to correct our mistakes and effectively dispose or donate our electronics.

Seminars should become mandatory, or more information should be at our disposal as this would  increase our likelihood of being more careful about our choices. This could also be done through companies. Perhaps if someone is looking to upgrade and send back an old product to recycle properly,  a discount could be offered on the new one.

As a culture, we now rely on technology to get us through our everyday lives. Doing so safely and leaving behind as small a footprint as possible demands knowledge and awareness.

* Submission is based on an assignment from COMM2F00: New Media Literacy at Brock University.