Kacie Cruise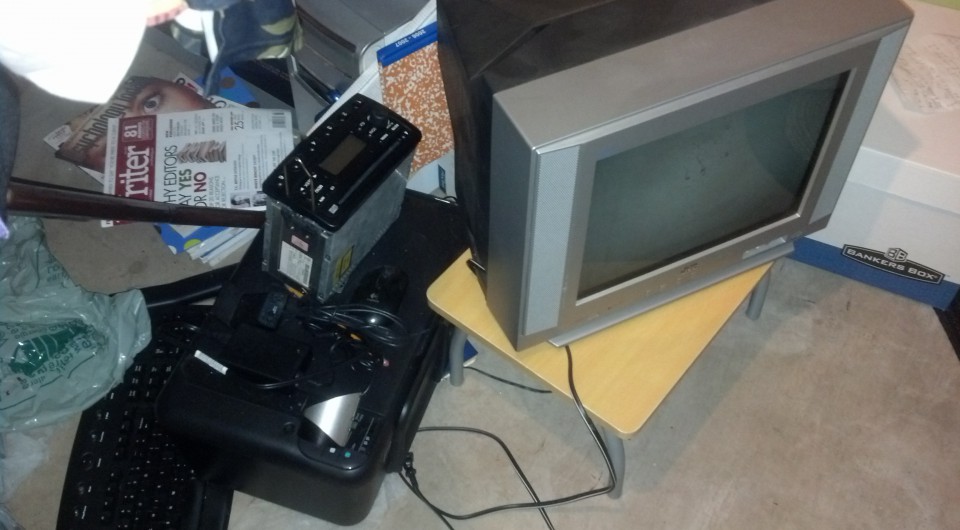 The devices that I use on a daily basis are my cell phone, my desktop computer, and my iPod.
I bought my desktop at the beginning of my 3rd year of University. I got my cell phone around the same time my mother got her own in May of 2012, and because of a deal at Rogers we also got a free XBOX 360. My iPod was a gift for my 20th birthday to replace a broken one.
I also have a laptop, which was a gift from my mother, partly as  a high school graduation gift and as a necessity to get me through my first year of university. I no longer use my laptop on a regular basis is because it recently broke. It still runs properly, but if it is moved in any way it will either restart or shut-off. I brought it in to get it repaired and they told me that the problem was with the motherboard and that it would be better for me to replace it altogether. I've had the laptop since May of 2010, so I'd say that's a pretty good life span for a laptop – certainly longer than any other computer I've owned.
I wait until something is no longer working properly to update it, like with my laptop. Of course I don't toss away technology at the first sign of a flaw; we live right down the street from an electronics store where they also do repairs at a very fair cost, so when something is wrong with one of our computers, we go there first.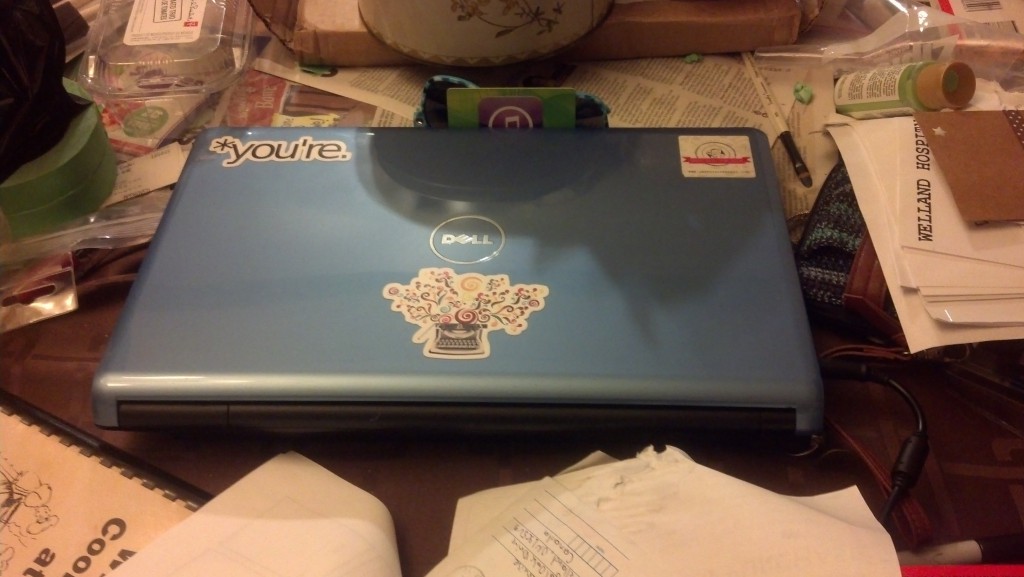 I've had the same phone for 2 years but lately I have been considering an upgrade, even though it barely gives me any problems. My main motivation for wanting a change is that I'd like something that runs a bit faster and that has a better camera. The apps on my current phone are slow and even sometimes glitch. The operating system on the phone tends to lag as well, which can be bothersome, and I find I'm restarting my phone more often than I have in the past.

There are at least 3 broken desktop computers, 1 printer and 1-2 laptops sitting in our basement that are currently unused, along with a vast number of computer accessories. I know for a fact that my 3 previous cell phones are sitting somwhere in the house gathering dust.

I never realized how bad of a problem e-waste is until recently. I couldn't imagine how devices that were sitting out of the way in our basement could actually be harming the environment. It's likely that our technological devices – aside from broken appliances and larger dead batteries – haven't  been disposed of properly.

I would like to think – now that I'm aware just how big of an issue e-waste is –  that when it comes time to clearing out the basement, we will dispose of these technological devices in the best way possible. I know of battery recycling program at my local mall, but I'll have to do a bit of research to figure out where I should properly dispose of my old and broken technological devices.

Now that I am aware of the impact of e-waste on the environment, I will do my best to spread the word, not just with my immediate family but among my friends as well.

* Submission is based on an assignment from COMM2F00: New Media Literacy at Brock University.