Holden Patteson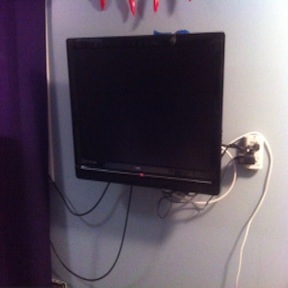 Technology has always been a part of my life. School assignments required the Internet, social media like MSN was a large part of my youth, and every friend I have has a mobile phone (mostly smart phones).
In my everyday routine I use my mobile phone, my laptop, my mp3 player, my tablet, and my television. I acquired these devices throughout the last four years, mostly for personal use. My laptop was a high school graduation gift since my family only had one computer and I was moving away for University.
I wish that I could say that I am not concerned with brand names or having new models, but unfortunately I am. In the last seven years I have had six different mobile phones: a Nokia, a Samsung, an iPhone 3G, a Blackberry Curve, a Blackberry Bold, and an iPhone 4.
I believe that the reason I change my phones so much is so that I can stay up to date with technology so that I don't feel out of the loop. My first phone (the Nokia) was very important to me because I bought it myself and was paying my monthly bill using my part time salary in high school. One day it seemed like everyone had a smart phone and I felt left out because my phone couldn't send pictures. Ever since then I have upgraded my phone every year because I hate feeling like my personal life is suffering due to my "old" technology.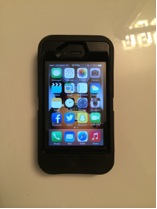 I have never had to upgrade my laptop because whenever there has been an issue I just have the part replaced at the Apple Store.

I am on my fourth iPod (iPod Classic) after having an iPod Mini, an iPod video, and an iPod Touch. I've had to upgrad these because the iOS software would eventually make my iPod obsolete.

I have upgraded my television four times for a variety of reasons. My first television broke, my second television was stolen from my student house, and my third television was too big for my room (none of these were flat screens). The television that I have now is a flat screen that I bought when it was on sale and I plan to keep it for a long time since it is mounted to my wall.

Some of the devices that I still have but no longer use include my old digital camera, my old television, my iPod Mini, my Xbox 360, and one of my old Blackberries. I have not disposed of these items because I feel bad that they work perfectly but serve me no purpose. I have tried to sell some of them but it is hard because no one wants to buy an outdated electronic on Kijiji. I want to donate them but it feels wasteful to me since I spent hundreds of dollars when I originally bought them.

When I do dispose of electronics I either donate them or take them to an e-recycling site. I usually donate items to the Salvation Army because I appreciate the social assistance that they provide to under privileged families in the area. I take broken electronics to the local E-recycle center at a Burlington Fire Station.

In the last few years I have had to get rid of a few printers, my broken television, my family's old desktop computer, a vacuum with a frayed cord, and a ceiling fan that randomly stopped working. My mom had originally tried to throw the fan into a dumpster we had for renovations, but I pulled it out and brought it to the E-recycle center. I did this because I think it is important to remain socially aware about recycling.

* Submission is based on an assignment from COMM2F00: New Media Literacy at Brock University.