Eva Allouche
The technological devices I use on a daily basis are an iPhone, laptop and television. Although I do make use of other devices the aforementioned are ones that receive consistent daily use. These devices were acquired the traditional way, through retail store purchase. I have had both my laptop and television for four years – the need to replace these is minimal. However, the same cannot be said about my smartphone.
Prior to my "switch" to iPhone, in my days as a BlackBerry user, I would very frequently have to replace my phone. Consequently, this meant I had to dispose of the defective phones as well. I am embarrassed to admit that I did not dispose of my broken smartphones in an environmentally conscious fashion. More than often, they were simply thrown out in the garbage. The reason for this comes down to ignorance of environmental consequences of improper technological disposal.
In regard to other dimensions of environmental consciousness such as household waste disposal, I have been educated since childhood about the impacts of waste pollution, recycling and composting. This cannot be said about technological waste. Unfortunately, the formal educational system does not offer children, adolescents and young people the type of framework required to develop environmental awareness of technological waste. It appears there is a blind spot in both educational and pop cultural discourse with regard to techno trash.
The environmental consequences of our use of technology are largely concealed. Many are unaware of the harmful environmental effects of technological disposal and energy use. This form of secrecy protects businesses who would certainly be subject to a higher degree of media and social backlash if staggeringly high numbers were revealed. The techno-environmental blind spot is sustained because there is a lack of educational and governmental influence, which breeds a ignorance on the matter and ultimately inhibits awareness.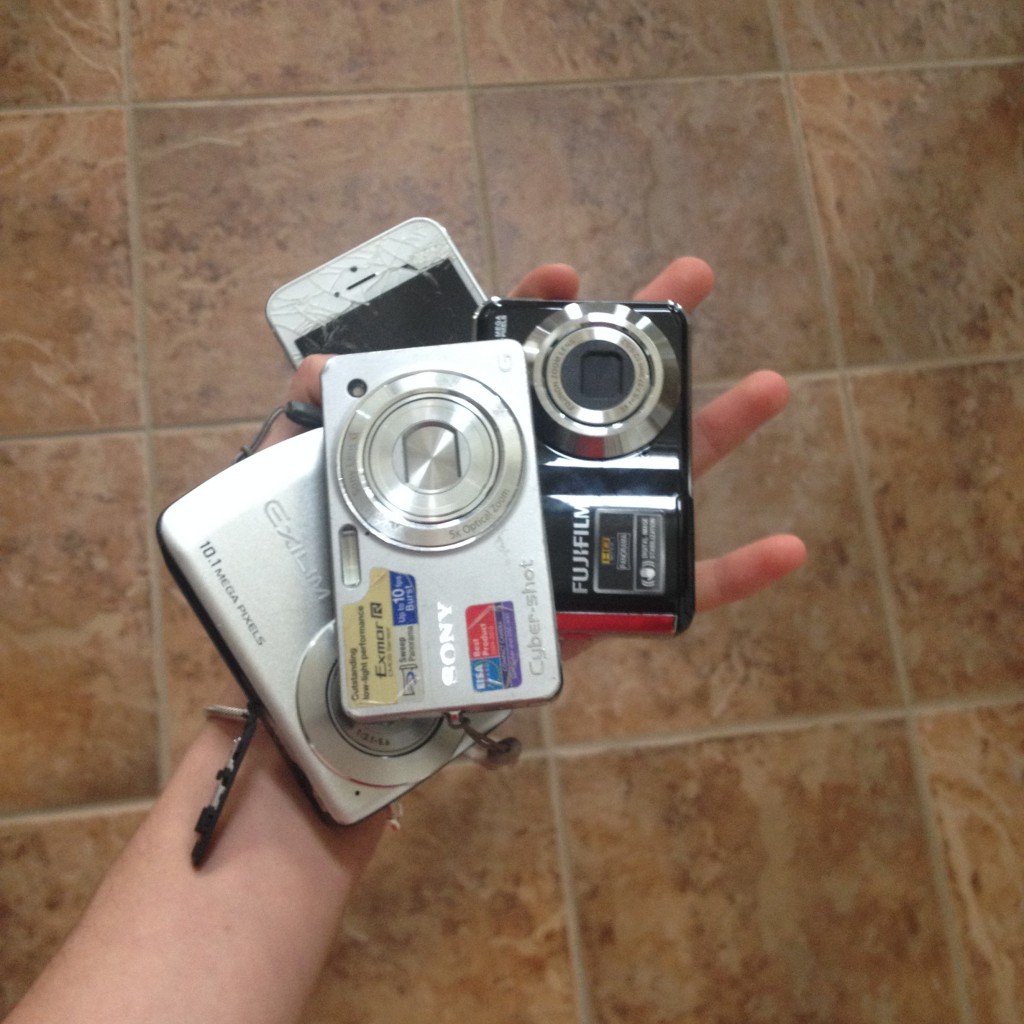 As a Communication major in the media stream, I have read and written tremendously about the social facet of technological use. I have developed a profound and theoretical understanding of the consequences of technological use in contemporary society. However, I am not fully aware of the environmental implications of technological use or disuse. As a matter of fact, this year I will be enrolled in COMM 4P18, a course offering on Media and The Natural Environment. This course explores the media constructions of environmental issues, but also the environmental impact of technological use. It is this kind of academic and theoretical knowledge that may be required (to a lesser degree) in classrooms and other learning establishments to shed light on the previously obscured techno-environmental blind spot.

The integration of a solid awareness program is what is needed at the university level especially if we compare my individual disposal practices to that of an entire establishment.

The computer and energy usage on campus increases as the school expands and as the reliance on computers becomes more prevalent. In this day and age, post-secondary education requires the use of computers for research purposes, course registration, university portal access (such as Sakai) – this makes the consumption of energy and technology inevitable for a large demographic. More importantly, there are hundreds of computers on campus: in the library, learning commons, computer labs and auditoriums. These computers are frequently replaced as result of technological obsolescence – when a computer or printer model is not the latest, it becomes less favourable to use and guarantees less compatibility with other recent software. The Apple computers in the computer labs have recently been replaced despite the fact that the previous set were 2011 models and only three years-old.

There should be a strategic plan in motion in schools, post-secondary establishments, healthcare centres and businesses to mitigate the consumption by computers and the disposal of obsolete or defective equipment. This would certainly require policy implementation at the provincial or federal level to develop strategies but also awareness-building initiatives for citizens like myself, who due to intentional obscurity, are unaware of the potentially permanent effects of technological consumption and disposal.

Now that I am better informed on the ramifications of my disuse of devices, I will be taking precautionary and proactive measures to assure that the lifecycle of my tech devices, from procurement to consumption and all the way to disposal, are environmentally and ecologically conscientious.

* Submission is based on an assignment from COMM2F00: New Media Literacy at Brock University.