Elena Costanzo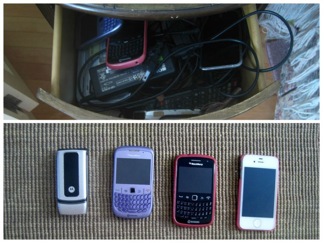 Not a day that passes that I don't use one of my technological devices.
On a daily basis, I make frequent use of my iPhone, iPod and laptop. These three devices, especially my iPhone and laptop, have affected my life significantly. It was Christmas 2008 that I received my first generation iPod touch as a gift. It wasn't long after that I purchased my very first laptop (which has since been replaced) at Future Shop. After using various technological devices and brands, I finally acquired my iPhone through my service provider, Rogers. I acquired each of these devices at different times, from different locations, and yet all are of equal importance in my technological life.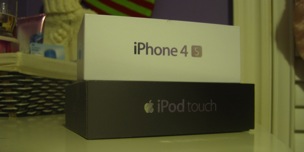 When I was younger, I felt it was necessary to update my cell phone regardless of the condition. I was a victim of the marketing ploy; I constantly felt the need to update my phone to keep up with the changing conditions of the market. Nowadays, the excitement of updating my phone has faded. I have had my current, the iPhone 4s, for almost two years, and I don't plan on updating it anytime soon. As I grew older, I feel as though I have become smarter in my decisions relating to technology. I no longer need what is new; I just need a working device. My mentality was different with my laptop. As laptops are usually more expensive, I definitely didn't feel the need to replace my old laptop until it was completely broken down. Once it died, I replaced it with a newer, updated version. The real hero in my technology story features my first generation iPod that I received in 2008. After a few years, it still works perfectly fine. The need to constantly change and update my technological devices has evolved has I have become older.
My obsession with technology when I was younger has led to an overload of unused devices in my house. Most of my old cellphones have been turned off for years; however, I have yet to dispose of them. The very first desktop computer I ever owned (with the monitor) sits in my basement collecting dust. Unfortunately, it's the same sad story for my first laptop. Quite recently, I was in my basement when I came across an old Walkman of mine. With the evolution of technology, it's obvious that I no longer have any use for that device. I have never made an effort to dispose of my devices properly. Most of my devices find their way into empty drawers, and stay there for years until they're thrown out with the regular garbage.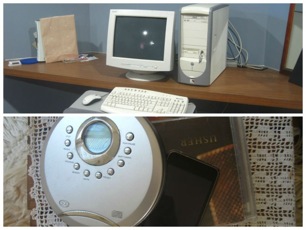 Though, not all of my technological devices have ended up this way. A few years ago, I was alerted of a program run by Rogers, Fido and various other telecommunication companies. The program is called Phones for Food and it consists of collecting money for food banks. In return, the companies collect unwanted e-waste, and recycle them to avoid an overload in landfills. The program sounded quite appealing, so I grabbed my first cellphone and unused mp3 player to donate to the cause. The devices were out of my hands but I didn't realize that the real victory revolved around the devices being disposed of properly. Previously, I did not consider the social and environmental impacts of my devices. I held an out of sight, out of mind mentality.

Once the devices were out of my hands, I never considered where they might end up or how it would impact the environment and other people around the world.

Had I known about the detrimental effects of e-waste sooner, I would have been more conscious about where and how I disposed of my technological devices. After some research, I have discovered that it is easy to dispose of unwanted devices through various programs, including one here at Brock University. I realize now more than ever that it is important to dispose of devices properly, otherwise our e-waste problem will become worse.  Now that I am aware of the effects of e-waste, I plan on taking action to donate all the devices I found around my house for this assignment. My new awareness of the social and environmental impacts from technological devices has given me the drive to halt this e-waste overload.

* Submission is based on an assignment from COMM2F00: New Media Literacy at Brock University.