Alexandra Allen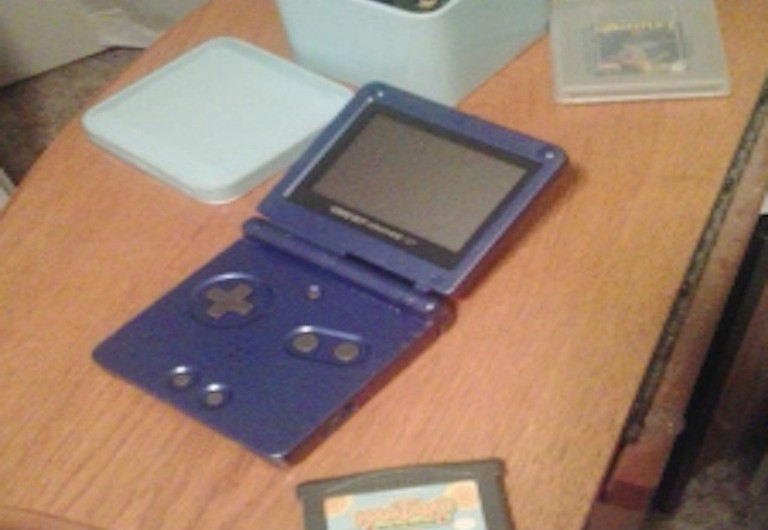 I use multiple technological devices on a daily basis. I use my netbook (a miniature laptop), iPod, desk computer, cell phone, and blood glucose monitor constantly. I acquired these devices primarily through my parents.
My netbook, iPod, desk computer, and cell phone were all birthday presents. My blood glucose monitor was bought from a pharmacy (Shoppers Drug Mart). I heavily depend on all of these machines for entertainment, communication, work, and healthcare purposes – I have no idea how I could live without them! Of these items, I chose to photograph the two devices that play the biggest role in my life: my netbook, and my blood glucose monitor.
My netbook is important to me, because it is small, portable, and has everything I need – internet access for entertainment, communication, school work, business, and so forth.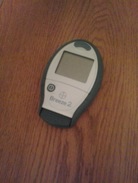 Secondly, I chose my blood glucose monitor, because without it, I would not be able to manage my diabetes. I personally find it funny when people tell me "I could not live without my cell phone or my iPod" when they don't actually understand what it is like to be dependent on a machine. Without my monitor, I would literally die.
Unlike most young people I know, I rarely ever update or change my cell phone, computer, laptop or iPod. The only time I ever upgrade is when a previous model breaks, or cannot function properly.
I do not play video games often, but once in a while I will obsess over a particular franchise (I'm personally a huge fan of the Final Fantasy series). If a new game is released that I desperately want to play, I will (if need be) purchase the console required to play it. For example, I have been anticipating the release of Final Fantasy 15 for several years. The game is going to be released for the PlayStation 4 (which I do not currently own). Therefore, when the game comes out next summer, I plan to purchase a PlayStation 4.
The only device I no longer use is my Game Boy Advance. I don't think that I will ever dispose of it, due to all of the joy it brought into my childhood. Someday I intend to pick it back up again and play some of my old games. "Hamtaro: Ham-Ham Heartbreak" was my favorite game growing up, which is why I singled it out in the above photograph.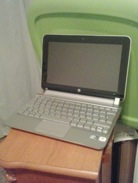 In the past, depending on its condition, I would bring my unwanted devices to thrift stores, recycling centers, the dump, or try to trade and/or sell them to stores like Future Shop, GameStop, The Source, and so forth. Growing up, my mother was always (and still is) an avid recycler. I was raised with a stewardship mentality, and tried to waste as little as possible. Generally I only related these ideals with tin cans, paper, cardboard, plastics, fabrics, and other common household materials. It was not until recently that I discovered the social and environmental impacts of techno trash.

I knew techno trash was damaging the environment, but I had no idea how much havoc it was wreaking on the people – both here, and in third world countries. Our rich, Western society is based on planned obsolescence. From an early age I sensed this throw-away mentality. I would often relate cheap goods with a poor lifespan and/or lower quality. However, I had no idea how deeply rooted our entire economy was based on this throw-away system. I thought electronics, of all things, were made to last.

Although I knew techno trash was harmful to the environment, I also did not understand its full ramifications. I always thought internet usage was healthier for the planet – apparently not. Data centers waste electricity and pollute the air, and large undersea cables are damaging marine environments. There are toxins within discarded technologies which can be poisonous, and damaging to the soil and water. Furthermore, techno trash takes up a large amount of space, and completely destroys landscapes.

* Submission is based on an assignment from COMM2F00: New Media Literacy at Brock University.